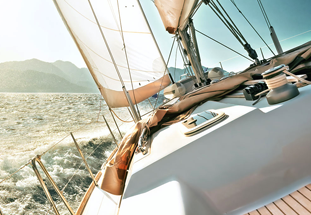 Your boats and yachts are protected
Though the boats and yachts come with the manufacturer warranty of 1 or 2 years, our extended plans will lengthen the warranty periods. Customers have the option to pick their choice of plans from us. The extended warranty plans have been designed to cover nearly all the mechanical parts of your new or used boat or yachts. With our best coverage plans, the customers ensure that the boats and yachts remain in the best working condition. Plus our plans offer you great peace of mind.
In response to the increasing demand for the marine equipment, we have developed our new product which is the Extended warranty for the marine equipment (inboard and outboard engines). This provides comprehensive protection that starts upon the expiry of the manufacturer's warranty.
Here's the deal
Considering the tough environments such as the rough water, salty seas, hot and cold seasons and more, it is better have extended warranty plans for your worthy boats or yachts. With the best protection plans in offer, you certainly get the protection you wanted and moreover you can save a lot.

New boat coverage up to 5 years

Pre-owned coverage up to 1 year

Pre-owned coverage available for vessels up to 7 years old

Coverage up to 36 feet and 2000 horsepower

Accessory coverage customized to ski boats, runabouts, Jets key, fishing boats as well as coverage for all marine engines.

Transferable to a new owner helping to increase resale value

Claims paid directly to repair facilities.

Honored at most factory authorized repair centers in the Middle East Oldest and largest marine protection program

Oldest and largest marine protection program
Why we are the best in the industry ?
We have the name as the best service provider in Middle East that interacts with the clients directly. What separates us from the rest is the way we provide service and claims to the clients. We have different sort of coverage to cover the repair and replacement plans.

Claim services : We are on time to settle the claims and we manage the claims without causing much trouble to the customers. With the proper services we are the preferred warranty provider in Gulf countries.
Offering support and help to the clients
Offering right support at right time to the clients is very important. Customers would have great expectations about getting the kind of support when they buy warranty policy. With the proper support and help, it is certain that you get the best service from AAA warranty service Inc. Choose the best deals from the leader of extended warranty services. Contact us now to know more the plans and options.